SERIAL NUMBER TRACKING

BILL OF MATERIAL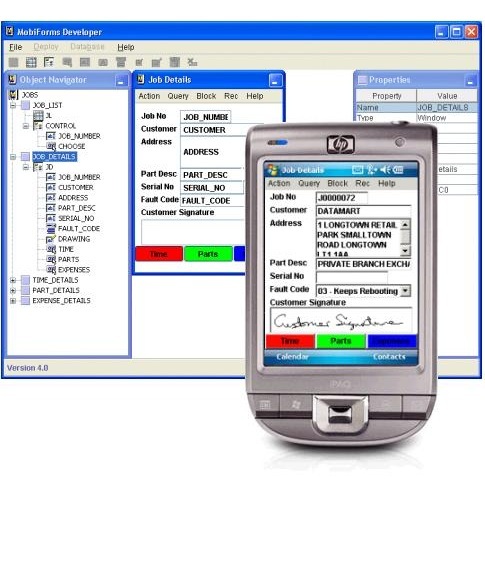 REMOTE DATA COLLECTING
GUAVASOFT Inventory Management software takes the detailed process of stock administration and makes it easy and smooth. Using cutting-edge technology and a logical user interface, GUAVASOFT creates a management environment that is exacting, secure and immediate. Simple to use and understand, GUAVASOFT surpasses other inventory software with its versatility and comprehensive approach to stock management which, at its core, is all about details. GUAVASOFT helps users learn the best practices that will help their companies optimize and implement sound management principles that will lead you to success.
Growth and change are embraced by GUAVASOFT because it grows by implementing the very changes it encounters while at the same time protecting your valuable inventory. It provides a stable foundation and handles easy tasks quickly and accurately. It brings reliability to item transfers, receipts, selling and shipping and reduces the time you spend in the say-to-day tasks of inventory coordination. No matter the mass of details involved, GUAVASOFT handles them all..
If you choose GUAVASOFT, inventory is already your most valuable asset and you are serious about its protection and your efforts to convert it into profit. GUAVASOFT is your perfect companion for now and for the future.
Features :
Apparel Item Matrix (color/size/style) – Our GUAVASOFT Apparel Matrix module allows you to effectively manage apparel and footwear styles using a single item number with multiple color and size labels, all with unique costing and pricing.
Automated SKU Management and Generation – GUAVASOFT' SKU Configurator lets you determine the composition of the SKU number by giving you control over the selection of characters from each item's category, subcategory, vendor's part number, manufacturer or vendor to compose the SKU number's format. GUAVASOFT also can have a part of the SKU an auto-generated number.
Currency Manager – Our GUAVASOFT Multi-Currency Module delivers a comprehensive multi-currency accounting functionality, thus increasing your globally competitive edge.
Define Automatic Reorder Points – Reorder point functionality found in GUAVASOFT provides you with a list of products and quantities that you immediately need to reorder.
Expiration Date Tracking – Assign expiration dates to items during or immediately after receiving them.
Item Code Aliases – With GUAVASOFT, you now have the capability of assigning your items as many aliases as you require, and relate your aliases to specific vendors and customers.
Item Images – With GUAVASOFT Inventory Software you can assign as many item images as you wish to each inventory item, then select a default image for display in the Item Manager for easy reference.
Kitting/BOM – GUAVASOFT' Advanced Kitting features enable you to manage production and kit assembly by anticipating needs for particular materials.
Manufacturer Lot Tracking – Assign items manufacturer's lot information upon the receipt of goods or during the Kit Build stage easily and effortlessly.
Multi-level Categories – Adding as many categories as you require has never been easier, and now you can create sub-sub-sub-categories just as easily, providing additional inventory item sorting capabilities within GUAVASOFT.
Multi-tier Stock Areas – Location codes can be made up of up to a 3-character warehouse code and up to a 10-character bin code and can be used in many different ways.
Physical Count/adjustments and Audit Trail for Inventory Adjustments – process simple or complexed physical count adjustments with ease either in GUAVASOFT or the GUAVASOFT Data collector module
Powerful FIFO, LIFO, Average, Weighted Average and Standard Inventory Valuation Features – Easily select the Inventory Valuation/Sale Price Method you wish to utilize, the options available are Standard, FIFO, LIFO, Average and Weighted Average Costing.
Price Levels – With GUAVASOFT, you can assign up to 12 unique price levels to each item then of course, assign a price level to your customer with ease.
Serial Number Tracking – GUAVASOFT' Serial Number Tracking coordinates an unlimited amount of serial numbers from the time they are received into inventory until the time they are issued. Historical and validation information is extremely helpful when returning a defective item to your vendor or when verifying a returned item from your customer.
Shipment Method Configuration – Shipment methods are rapidly configured for contact, account number, phone numbers, addresses, and other pertinent details.
Stock Transfer – With GUAVASOFT, you can transfer items from one location to another easily and accurately.
Tax Codes and Schedules – If you sell to different states or counties, you may need to collect the taxes and pass them on to the correct authorities. The setup for series of tax codes and schedules leads to easy attachments to customers or invoices.
Units of Measure – Define unique unit of measurement relationships for every item.
Volume Pricing and Discounts – Make the tedious task of percentage price discounts based on volume purchased easy and quick.
Wireless or Batch Data Collection – GUAVASOFT' optional Windows Mobile Module is compatible with almost any Windows Mobile 5 or Pocket PC 2003 device for a comprehensive wireless inventory solution.