SCAN AND STOCKBarcode software for stock tracking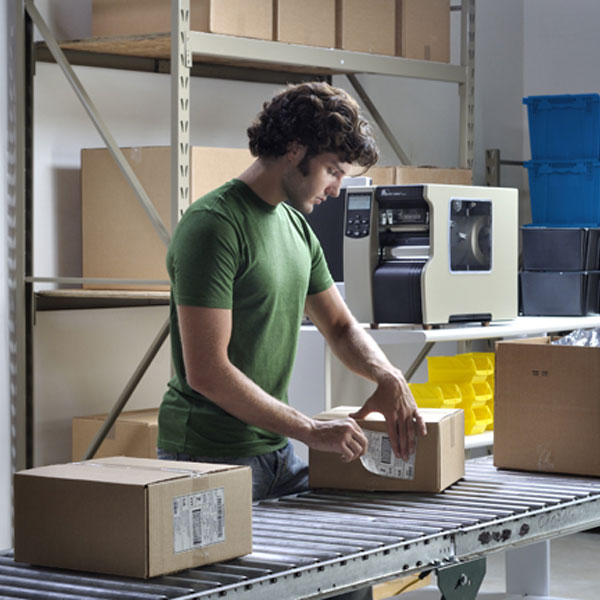 MANUFACTURE AND SCANBarcode software for manufacturing tracking
DELIVERY AND SCANBarcode software for Shipment tracking
SALES AND SCANBarcode software for sales & inventory tracking system
What is an Barcode Inventory Software System?
An inventory management system combines the use of desktop software, barcode scanners, barcode printers, and mobile devices to streamline the management of inventory (e.g. goods, consumables, supplies, stock, etc.).
Whether you are tracking inventory used to perform a service or sold to customers, using an inventory system provides staff accountability and minimizes inventory stockouts and shrinkage.
The GUAVA barcode Data Collection solution has been developed to meet the demands of businesses who want a one-stop-shop solution for their warehouse operations. They will get a process driven interface for mobile devices with a level of ease of use that requires minimum training and eliminates errors.
Many companies find that keeping track of inventory is far more time-consuming than it should be. GUAVA-ERP offers an inventory management solution for small and midsized businesses. With GUAVA Warehouse Data Collection solution, users can track inventory movement and do physical inventory adjustments with greater precision and in less time. Stores can even speed up the sales process by scanning goods using barcode and easily track the inventory after each sale.
HOW INVENTORY CONTROL WORKS?
At its core, inventory control works by tracking two main functions of your stock room or warehouse — receiving (incoming) and shipping (outgoing). The goal of inventory control is to accurately know current inventory levels and automatically minimize understock and overstock situations. By efficiently tracking quantities across stocking locations you'll have insight and be able to make smarter inventory decisions.
Check out our Barcode hardware & Price and Barcode implementation for more information
WE HAVE THE SOLUTION TO YOUR PROBLEM
GUAVA Real-Time Barcode Solutions have the comprehensive line of Barcode Computing Solutions let you use a wireless handheld device (with a built in bar code scanner) to perform a variety of functions for your ERP system. These functions include the ability to handle Stock Movements, Shipping, Receiving, Material Movements/Labor Tracking, Work Order Picking, and Cycle Counting/Physical Inventory. And best of all, the transactions are always performed in GUAVA-ERP in Real-Time. GUAVA-barcode applications are a great way for your company to reduce errors and make huge gains in efficiency. All of our solutions include an easy to use graphical interface where any information can be entered or scanned.
Do you need to fulfill orders more quickly and accurately?
Do you struggle with inventory accuracy?
Do you need real-time visibility into your warehouse operations?
Do you know what your workers are doing?
These problems are easily solved with Barcode Inventory Software, which fully enables barcoding to provide 100% visibility into product location, movement and related employee activities. The ability to maintain "one version of the truth" for inventory data allows managers to quickly identify if there are any discrepancies with their customer satisfaction.
BENEFITS
Barcode technology is today's standard for industrial data collection because of its low cost, high reliability and ease of use.
Our Barcode suite of solutions has all the tools to automate your entire supply chain operations and integrate them with our ERP systems.
SYNC YOUR DATA WITHOUT DOCKING
Users have multiple options for live data synchronization from a mobile barcode scanner to a master ERP database. A scanner can be hard docked for realtime synchronization at a desktop USB docking station that is connected to a host PC. Otherwise, with the addition of the Wireless Synchronization feature, users can sync in real time without having to physically dock their mobile scanner.
MOBILE COMPUTER
Guavasoft mobile inventory & warehouse management solution designed for businesses of all sizes.Using a integrated mobile solution gives you the flexibility of using a hand-held mobile scanning solution with built-in intelligence and ease of use to manage inventory.
FEATURES :
Mobile application with local database |Anytime access to inventory details – even away from the store! | Lookup item information for your customers without going back to the register including optional real-time item lookup | Scan items to update inventory where and when item arrives to warehouse |Scan inventory at remote store locations and warehouses | Easy to use |Auto-save all information scanned automatically for fast input of data And more!
BARCODE MODULE :
Purchase Order Receiving
Sales Order Picking
Location Count
Item Look-Up
Inventory Transfer
Cycle Counting
Physical Count
Transfer Order Receiving
Transfer Order Picking
Assembly Build